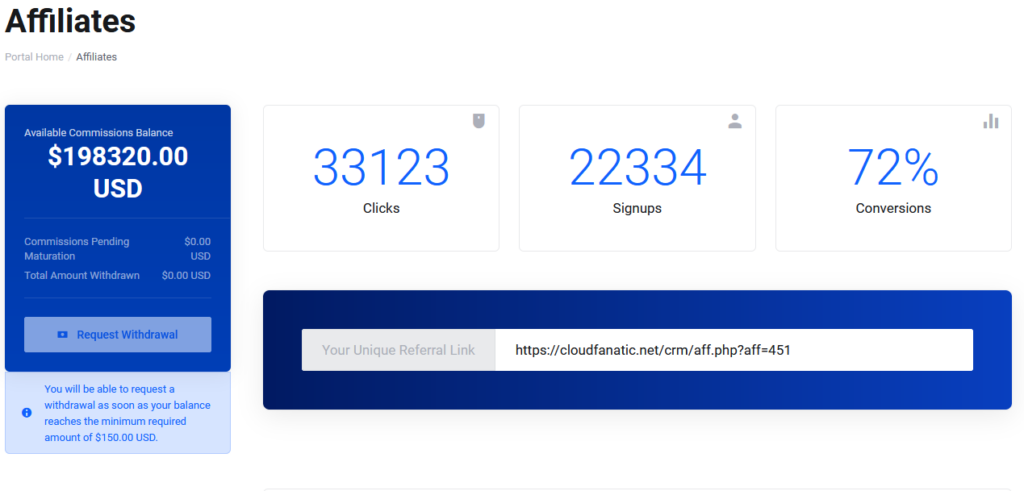 How it works #
When you refer someone to Cloudfanatic using your unique referral link, you will begin earning 5% of the amount they pay us every month. All you have to go is sign up for a free account, get your unique affiliate/referral link and spread it. Use your YouTube channel, podcast, or blog to market products from Cloudfanatic. You get paid cash every time someone signs up and becomes a paying Cloudfanatic customer.
What is minimum withdrawal balance: #
It is $150.
Who can become a Cloudfanatic affiliate: #
Anybody can become one, there are no restriction.