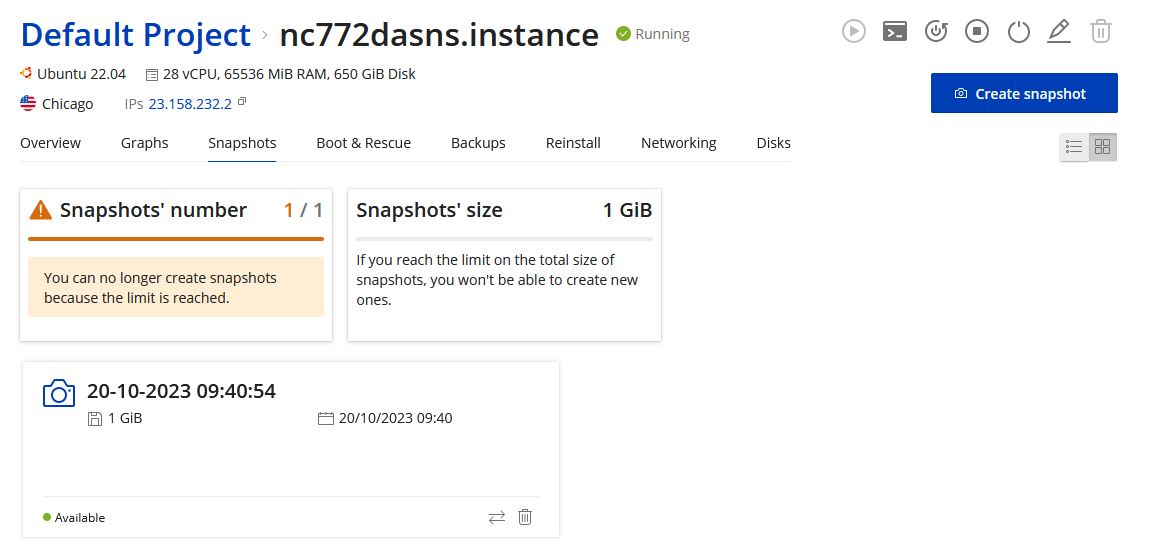 Snapshot is a quick (almost instant) and easy way to create and restore a copy of your server with just a single click. They are stored on the same storage as your server, thus they should not be used as backups, as if there is a catastrophic failure of the storage you will lose both your server and your snapshots.
WARNING: Snapshots are only usable for your current server. This means snapshots will become unusable or disappear from your panel if you:
Reinstall your server
Restore your server from backup
Upgrade or downgrade your server.
Backups create a copy of your server, just like snapshots, but the backup is kept on a separate storage. As such backups can take a long time to create and to restore depending on the size of your drive, however they are not affected by the state of the storage your server resides on.
Backups are not affected by reinstalls or rolling backup of snapshots and are always available for restoration regardless of the actions you perform on your server.